As a resource for sustainable fashion, people often ask us where they can order sustainable blanks (blank t-shirts) or get custom sustainable apparel made.
Here's some of the (actual) questions we've received:
"We were looking for sustainable t-shirts and hats we could put our logo on! I didn't know where to go on the website to find where we could do this."
"I am starting my own merchandise and I really want my hoodies and shirts to be sustainable."
"I have been looking into sustainable blank options for a line that I am going to put out around the new year. Would love to connect sometime."
We love this question. It's proof that it's more important than ever for brands to live up to their values-and that companies and organizations want to as well! The merch they sell or give away to their team is of course, no exception.
Where NOT To Get Sustainable Blanks and Custom Merch
We've all seen examples of this going wrong… just think of the feminist slogan tees made by women in sweatshops or the "Vegan Life" tee made from 100% virgin polyester (hello oil derived fabric).
When shopping for custom sustainable gear there is a wrong answer. In fact, the most popular answers we've seen to this question are Alternative Apparel and Bella Canvas, neither of which live up to the values you're looking for.
Alternative Apparel failed our sustainable brand criteria and appears to have been in decline (in terms of sustainability) since their acquisition by Hanes in 2017. In the latest disappointing development you'll notice their sustainability page now links to Hanes sustainability page, which is full of fluffy greenwashing and lacking in substance.
When it comes to Bella Canvas very few of their fabrics are sustainable and they don't guarantee living wages. Their WRAP certification does ensure your clothes weren't made in a sweatshop but it falls short in a big way: promising fair wages.
We've seen many other options out there claiming to be "sustainable" that only offer a few organic or recycled fabric options, while the majority of their pieces fail completely. Those brands rarely offer any protections for their workers, let alone livable wages.
Where Can You Get Custom Fair Trade and Sustainable Merch?
Now for the good news! Several of our Certified brands offer blanks and custom merch that really do align with your values. We'd like to highlight one of our favorites: KNOWN SUPPLY.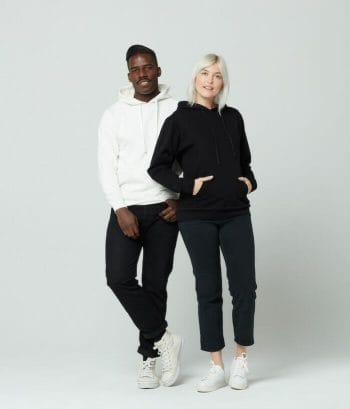 What makes KNOWN SUPPLY different from other options is the extent to which they've done blanks and custom apparel the right way. They use 100% sustainable fabrics, their organic cotton is GOTS certified, everything is Fair Trade certified, and they print the name of the maker on the tag of every item.
This means you'll do more than lip service with this gear, giving your customers, employees, and team members the chance to literally meet (at least online) the human behind their t-shirt, hat, or hoodie.
In fact, they're the only full stop delivered merch option we're aware of that's Fair Trade certified, GOTS certified, and a certified B Corporation. That's special.
In order to take you behind the scenes and show you how easy it is, we teamed up with KNOWN SUPPLY to go through the process of getting some Eco-Stylist gear made.
Spoiler alert: it was pretty damn easy.
Case Study: Ordering Custom Sustainable Hats in 3 Steps
For this collaboration we decided to get some Eco-Stylist hats made — something we've long wanted to do! We'll share that exact process and also show you what other custom apparel KNOWN SUPPLY offers.
Step 1 – Submit the Form
The first thing to do is reach out to KNOWN SUPPLY via the Supply House section of their website. Scroll down and fill out their quick application — it should only take 5 minutes.
When completing the application say you were referred by Eco-Stylist so they know who sent you!
Once that's sent you can go about your business. You'll get an email response from KNOWN SUPPLY following up in the next few days.
2 days later… I received an email thanking me for my inquiry and asking for our logo files. They need those files in order to mock up the designs for the hats.
Step 2 – Review the Design Mockups
A few days later the design mockup showed up in my inbox. This is an opportunity for some back and forth between the designer and the customer, to ensure you're getting exactly what you want.
In my case they looked great — exactly what I wanted!
They messaged me back to let me know their wait time was a little longer than normal, due to high demand, and to expect my hats in 3 weeks.
This is where you remit payment and get ready to receive your customer order.
Step 3 – Receive the Organic Cotton Products
3 weeks later my hats arrived at my door…
The hats came in a recyclable box with tags, so they're ready to sell or use, depending on your intentions.
These dad hats are O/S (one-size) with a metal adjustable clasp at the back and are made from organic cotton. The embroidered logo adds a really nice touch.
Product Review: How is the Quality of the Custom Sustainable Merch?
First Impression of KNOWN SUPPLY Hats
The hats look great! Dad hats are a timeless style and these look awesome.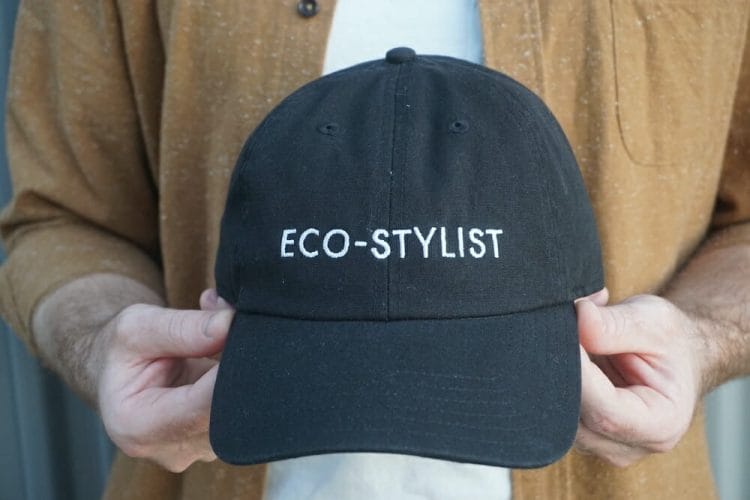 I sometimes find that O/S hats run small (or I have a big head) but these fit great. They offer a wide range of adjustment with the back strap.
There's a tag with the maker on the inside of the hat and with a quick QR scan you can learn who made your hat.
Later Impression of Organic Cotton Hats
I've been wearing the KNOWN SUPPLY hat since it arrived and it's honestly my new favorite hat. I love the quality construction and the look and feel of the organic cotton canvas.
It's comfortable, stylish, and as branded merchandise it is a great conversation starter. People see the hat and ask "what's Eco-Stylist?" and I'm delighted by the additional brand awareness. The fact that the ethics and sustainability perfectly align with what we do at Eco-Stylist makes it that much more enjoyable to talk about, and that much better of a story.
Where to Order Custom Sustainable T-Shirts, Sweatshirts, Beanies, Hoodies, Bags, and More?
The Dad Hat is just one of many options KNOWN SUPPLY has for you to customize. With any of their pieces you can add screen printing or embroidery, or order in bulk as blanks.
Their average lead time on any custom order is 3 weeks. Pretty fast when you consider the quality, ethics, and sustainability they put behind every order.
Check out the current list of options from their 2021 catalog.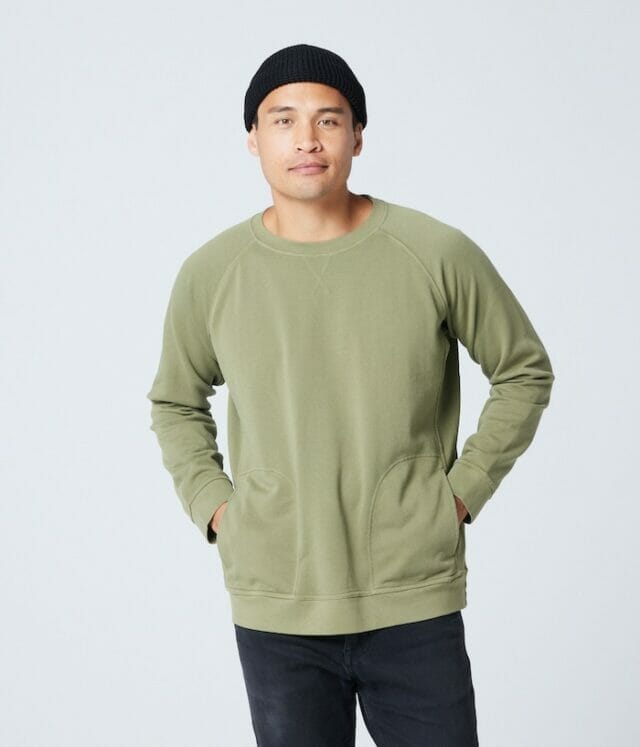 Unisex Apparel
T-Shirt
Long Sleeve Tee
Fleece Sweatshirt
Pocket Crewneck Sweatshirt
Hoodie
Zip Hoodie
Heavyweight Pocket Tee
Women's Apparel
Fitted Crewneck Tee
Raglan Crewneck Tee
Muscle Tank
Easy Slub Tee
Boyfriend Tee
Easy Tank
Raglan Fleece Sweatshirt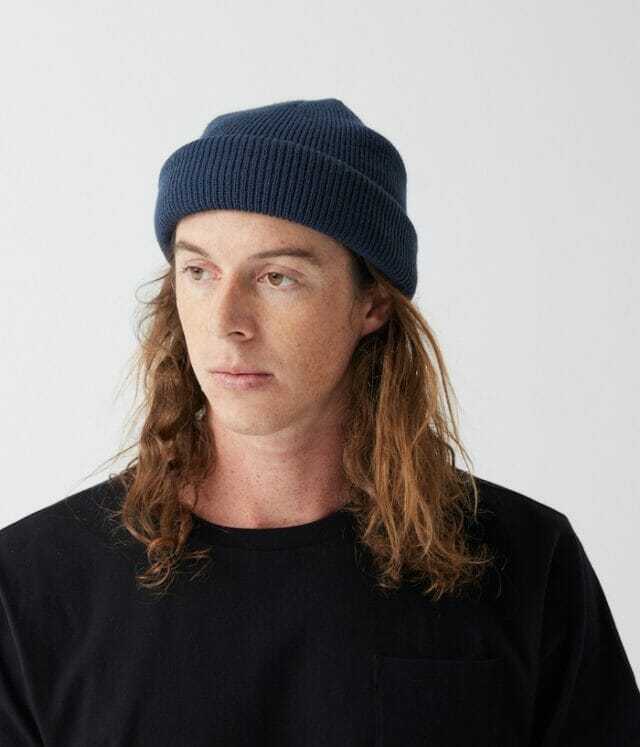 Headwear
Dad Hat
Trucker Hat
Bucket Hat
Waffle-Knit Beanie
Tall Cuff Beanie
Ribbed Knit Beanie
Camp Hat
Accessories
Heavy Canvas Tote Bag
Bandana
Mask/Face Coverings
Pigment Dyed Tote Bag
Ready to Get Started? Fill Out the Online Form
Are you interested in ordering custom apparel from KNOWN SUPPLY? All you need to do is fill out an application on their website (takes 5 minutes) and that'll kick that gear in motion.
The application gets the process going and they'll send you their current catalog and walk you through it from there.
Why Choose KNOWN SUPPLY for Your Promotional Sustainable Corporate Products?
Today it's more important than ever for brands to live up to the values they stand for, and that shouldn't stop with the merchandise they sell and give away. Your merch is your brand: people wear it, touch it, see it, and get to know you through it.
Your team lives in it (especially when they're working from home). So let it say something good about your organization.
Let it inspire people to do and be better. With the help of KNOWN SUPPLY, that's easy to do.
More Custom Sustainable Merch Brands
Looking for custom sustainable merch brands? Obviously, KNOWN SUPPLY is a great one to check out. For more brands, see our guide to ordering custom organic and sustainable t-shirts.
This Article is Sponsored by Our Friends at KNOWN SUPPLY.

Garik Himebaugh is the founder of Eco-Stylist, the go-to resource for ethical clothing. He's also an international speaker on all things sustainable fashion. Garik loves coffee, climbing, and clothes.