We started Eco-Stylist to bring men into the sustainable fashion conversation. Today, we're doing even more.
We know it can be difficult to figure out if the clothes you're buying check all the right boxes. Do the materials used to make your shirt have a negative impact on the environment? Are the people who stitched together your jeans being paid fair wages? Does this even look good on me?
But before you call it quits and opt to buy the $15 sweatshirt from the fast fashion retailer that you know isn't likely to be providing an acceptable workspace for their underpaid employees, know that we are doing the hard work of answering these questions for you. Using our sustainable brand criteria, we take the time to thoroughly research brands before we choose to partner with them. This criterion takes into consideration a number of factors, including transparency, environmental sustainability, maker well-being, use of sustainable raw materials, and the leadership of the brand within the ethical fashion sphere. If a brand passes, we partner with them and promote their products on our website.
Eco-Stylist is your guide to ethical fashion. We host a Sustainable Brands Directory for everyone, and curate stylish and sustainable clothing in an easy-to-use marketplace.
Our philosophy? Dress like you give a damn: the act of looking sharp and living your values. Eco-Stylist makes it easy to do both.
Garik Himebaugh | Founder
Garik is an international speaker on sustainable fashion. His journey took him from peace studies, to MBA student, to discovering social entrepreneurship and creating Eco-Stylist. He loves coffee, climbing, and clothes.
"When I get dressed I want to wear clothes that are a true expression of who I am, and with fast fashion that's just not possible. Style is about aesthetics and values. I love knowing how each piece was made, so I can put together outfits that I feel good about and that I look good wearing."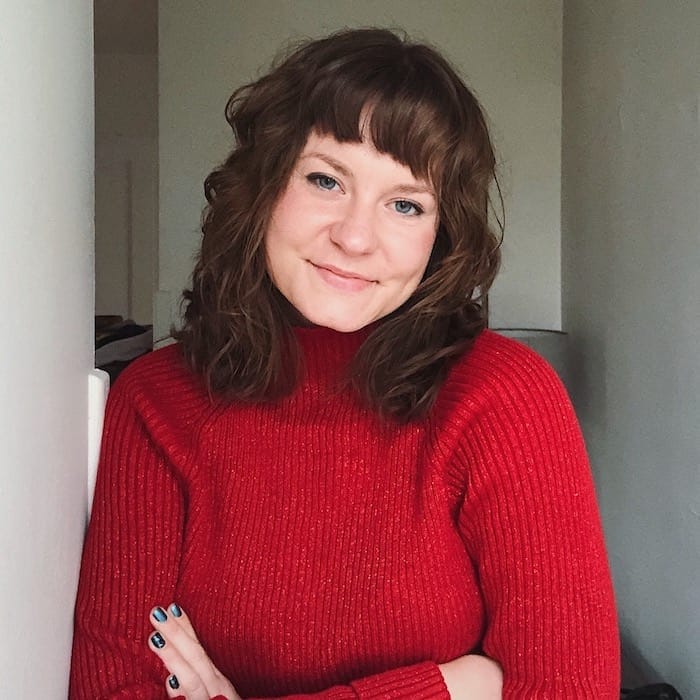 Celia Wiseman | Writer
Celia loves writing in all its forms. She's written a screenplay, a small book of poems, and she's working on her first novel.
"Dressing sustainably is an easy, tangible way to make a difference. I want to live a more sustainable lifestyle in general, but sometimes it can feel overwhelming because there are so many changes to be made. For me, dressing like I give a damn has been a simple and accessible first step."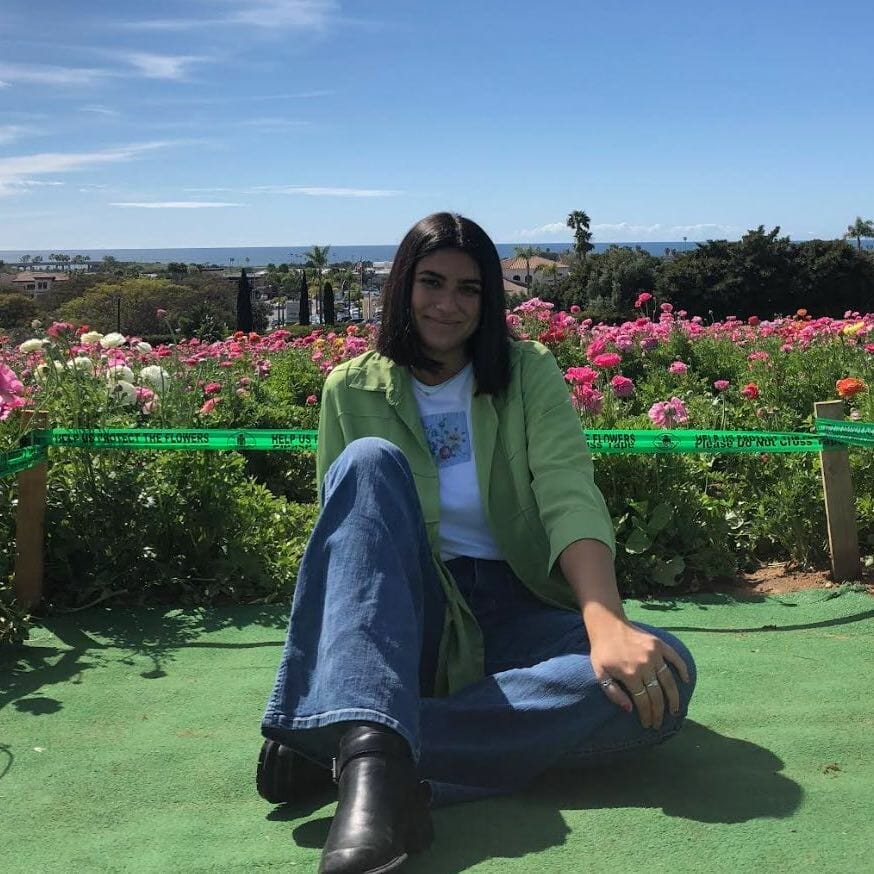 Arabella Gonzalez | Sustainability Analyst
Arabella is a senior at the University of Arizona, studying Applied Humanities with an emphasis in Fashion and Minor in Italian. Arabella has always loved fashion and believes thrifting is a great way to take small steps towards sustainability.
"I think it is important to know where your clothes came from. Shopping for clothes is just like shopping for groceries, you want to buy the best quality product!"
Adela Cardona | Writer
Adela is a Colombian storyteller, content maker, strategy consultant, & event producer, specializing in sustainable fashion, mental health, and gender issues. She's the co-founder of the Open Mic @mujeresnograciosas and the podcast @labombillerapodcast.
"I have enjoyed fashion since I was a kid emulating my glamorous grandma and mom, and I think the creativity and joy of apparel and beauty can be used for good. I believe it can be harnessed to reimagine and make a better world for people and the planet."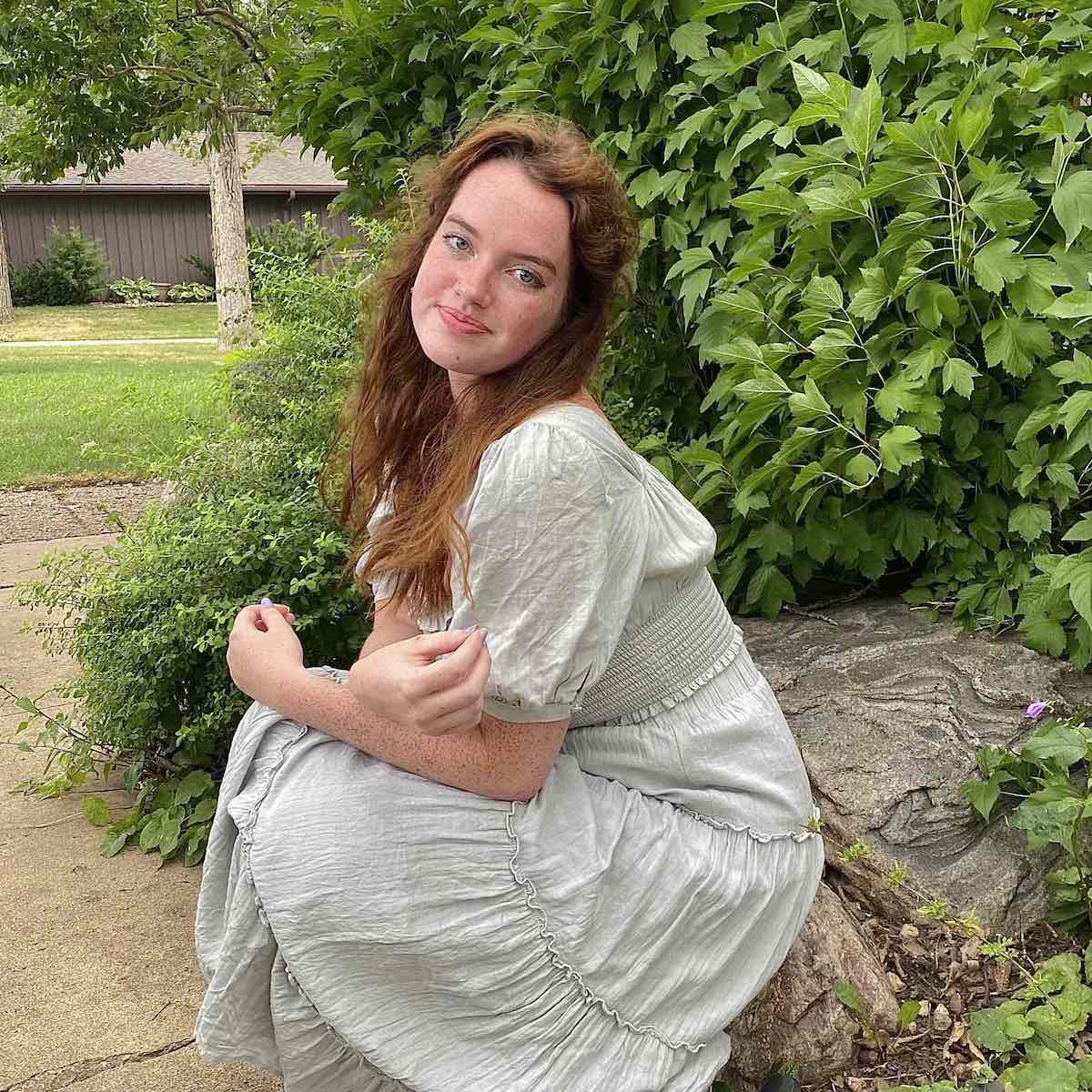 Abby Bishop | Writer
Abby has had a passion for writing since she was 8 years old. She currently runs a blog where she publishes her short stories and hopes to continue utilizing her writing as a tool for advocacy.
"It can be difficult to know how you can make a difference, especially when it comes to protecting the environment. Buying clothing sustainably is one way you can choose to help protect our Earth. Dressing like you give a damn is an important step to eliminating fast fashion and the poor working conditions/negative environmental effects it produces."
Mackenzie Lorton | Social Media
Mackenzie is a student at the University of Iowa with a true passion for volunteering and using marketing to create a positive environment, and educating others.
"Dressing like you care not only helps you dress more efficiently but also helps the environment we live on. Thrifting is my main source of fashion; I love recycling clothes and turning a no longer wanted item into a piece that is cherished. It's very important to buy sustainable brands to advocate for a change in our clothing industries."
It all started at a flea market in Boston...
"That's where I met Peter Sacco, the founder of Adelante Made-to-Order. Peter does what all brands should do: he pays their workers in Guatemala above a living wage.
Inspired by this meeting, I thought why aren't all clothes made this way? It shouldn't require dozens of hours and hundreds of browser tabs to find clothes that are better for people and the planet.
With that in mind, Eco-Stylist was born. Founded in 2018 to answer one simple question: 'can sustainable be dapper?' — Eco-Stylist finds you clothes that look as good as the values they represent.
Dress like you give a damn."
-Garik Himebaugh, Founder
As a young social enterprise, Eco-Stylist is powered by many passionate interns and volunteers. While they often graduate from Eco-Stylist to the next stage of their life, we are forever grateful to them for helping us build a future where all fashion is sustainable.
Payton Wensel | Sustainability Team Lead
"Dressing like you give a damn is an easy way to reduce your environmental impact on the environment. By changing your wardrobe, you are taking a step in the right direction towards living a more sustainable life. Living a sustainable life is personally a large goal of mine."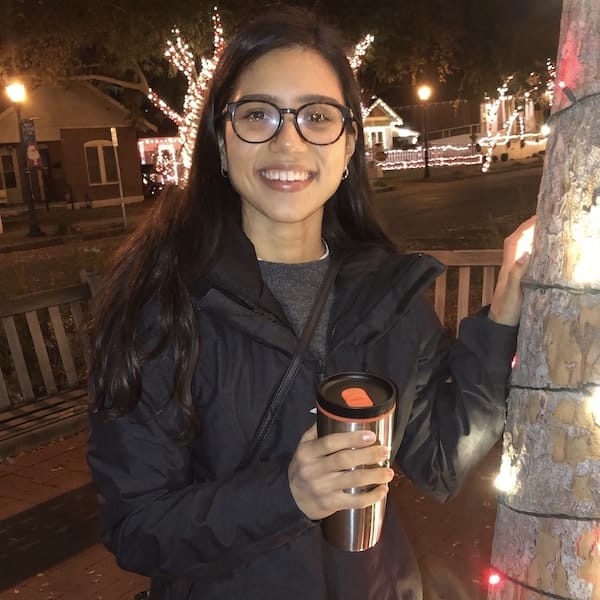 Nancy Sierras Morales | Product Innovation Manager
"Because being intentional in everything I do has helped me become conscious of not only myself but others, including planet earth. 'Intention is one with cause and effect. Intention determines outcomes.' I'm all about positive impactful outcomes."
Ziwei Lu | Social Media Marketing​
"Caring about the sustainability of our planet is our social responsibility. Dressing like you give a damn gives us opportunities to produce a positive impact on the earth and reduce environmental harm."
Catherine McCourt | Writer​
"I think it is important to dress like you give a damn because dressing sustainably is an easy thing to do for the environment. Fashion is constantly evolving and changing, and the way we shop should too."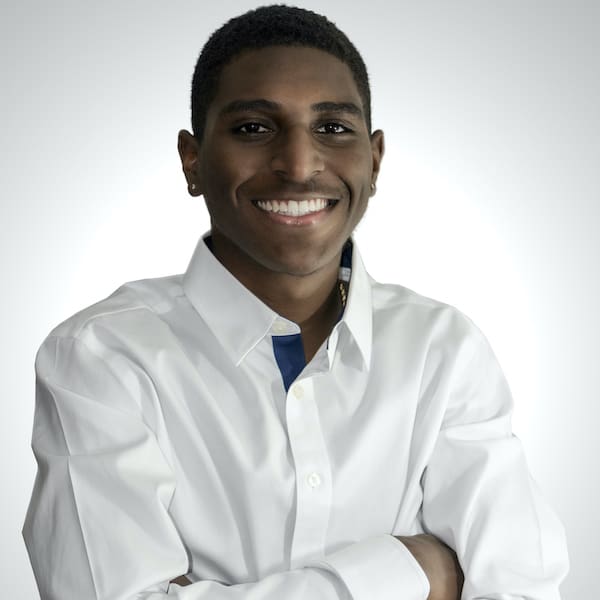 Brandon Sims | Technical Associate
"I want to feel good in my clothes, knowing I look sharp and that no one was exploited to make my shirt."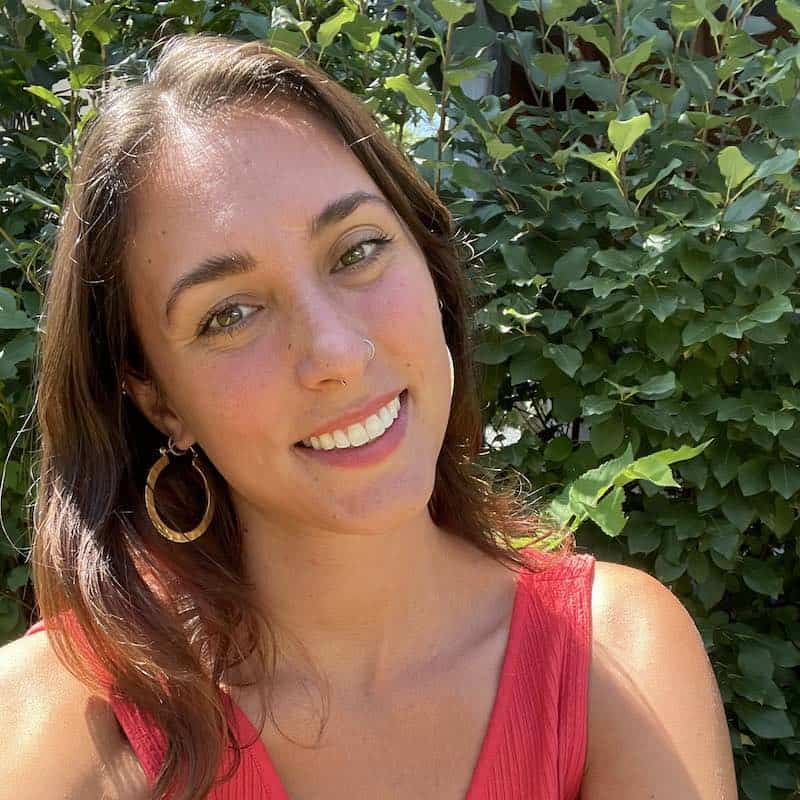 Hillary Balmforth | Personal Stylist​
"I want my wardrobe to reflect my values. Wearing a beautiful and ethically created garment is a great conversation starter and a fun way to educate those around you."
Asher Duncan | Writer
"It is important to dress like you give a damn because there are lives on the other side of every purchase. When you vote with your dollar by investing in clothes that support sustainability, living wages, and ethical practices, you are showing that you care about the people behind your clothes and the environment."
Sydney Barlow | Marketer
It's important for me to dress like I give a damn because I know that nearly every item of clothing I've ever worn is still on this planet. Dressing sustainably now means ensuring a better future for those who come after me.
Teodora Zlateva | Social Media Manager​
"Because we need to start caring about our planet and the people before it's too late."
Tatianna Evanisko | Editor
"We either start now, or we start in the future when we have no other choice."
Lizzy Fitzsimmons | Sustainability Analyst
"Everything we consume has consequences and we should aim to make the best impact we can!"
Roxanna Barbulescu | Writer
"It's important to dress like you give a damn because the clothing I wear impacts the people who make them and the environment. While I can't change the industry by myself, I can do my part, however small, by supporting ethical and sustainable businesses that support the people who make clothes and the environment."
Architha Adiraju | Marketer
I dress like I give a damn because I love this world too much to do anything otherwise.
Viltė Vaitkutė | Personal Stylist
"Dressing like you give a damn means knowing where your clothes come from, voting with your dollar, and only buying what makes you look and feel good. It's a way to be part of something larger than ourselves, and it's a way to empower ourselves in the process."
Zoe Hermsen | Social Media & Design
"Because a good style makes you memorable, and having a good style that's also sustainable means longer-lasting items that are good for people and the planet."
Emma Morgan | Writer​
"Nothing makes me feel as confident as loving the outfit I am wearing. This means loving how it looks, feels, and most importantly how sustainably it was produced. Shopping sustainably is one way we can make a difference, and we can feel confident while doing it."