As the holiday season approaches, gift lists are starting to be made and handed out by moms, girlfriends, wives, best friends, and daughters alike. Buying gifts while also dealing with the Covid-19 pandemic may prove to be a difficult task, so here is a list of 10 items under $50 dollars that you can purchase safely from your home.
They are sure to appease the women in your life while also being better for the planet and for the people who made them.
Desert Sands Candleholder – Ten Thousand Villages
Warm up any room with this beautiful candle holder. This piece is handcrafted in the West Bank from recycled glass. As with any gift from Ten Thousand Villages, your purchase supports fair wages and opportunities for artisans around the world.
Shop | $34.99
Socks that Protect Animals Gift Box – Conscious Step
This sock box doesn't just keep your toes warm! It also helps save ocean animals by giving back to non-profit Oceana. Conscious Step partners with non-profit organizations that help support humanitarian and environmental causes around the world. Their socks are Fair Trade, made with GOTS organic cotton, and vegan friendly. Check out their selection of sock gift boxes.
Shop | $44.95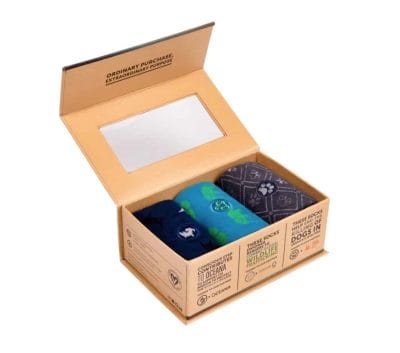 Beanie – Kotn
Know a woman who loves to wear a beanie? Kotn's beanie is ethically made in Portugal with non-toxic dyes and BCI cotton. It also makes a great unisex gift for anyone on your list.
Shop | $33
Floral Crescent Bandana – United by Blue
The adventure fiction TV series, Outerbanks premiered last year and ever since bandanas have been all the rage in fashion! This gorgeous bandana is made of 100% organic cotton with no chemicals added, which means it is less harmful to the soil, and requires far less water and energy usage.
Shop | $12
Luisa Clutch – Nisolo
This clutch can turn a day look into a dinner look in seconds! It is the perfect size to carry all of your essentials and it closes with a magnet to keep it in great shape. The Luisa Clutch is handmade in an ethical factory in Peru.
Shop | $50
Premium Crew Socks – Pact
These bold patterned crew socks are perfect to wear with a pair of jeans or for a fun pop of color with your business attire. They are made with a cushioned heel and arch support for maximum comfort throughout the day.
Not only are these socks perfect for keeping your feet warm, they are also made of 100% organic cotton and save about 6.5 gallons of water during the production process.
Shop | $24
Patricia Scarf – Known Supply
This versatile style can double as your typical scarf or as a shawl! It is the perfect addition to your accessory collection. The scarf is handcrafted in India and is both GOTS and Fair Trade certified!
Fun fact: Known Supply encourages customers to "meet their artisan" by signing the name of the maker on the tag, allowing you to look them up on their website.
Shop | $44
Organic Canvas Tote Bag – Known Supply
This tote is perfect for carrying all of your everyday essentials! From laptops to books to face masks, this bag can fit it all! It is also made of 100% GOTS certified organic cotton, and is Fair Trade certified.
Shop | $30
Gift Card – Knickey
Underwear is something everyone needs but it can be challenging to give. Give this gift card instead. Knickey's is one of our most popular new brands, offering underwear women love, from sustainable natural fibers, and with an awesome recycling program that lets you send in your old underwear, dispose of it responsibly, and get credit for it!
A digital gift card means you save paper too 🙂
Shop | $14-39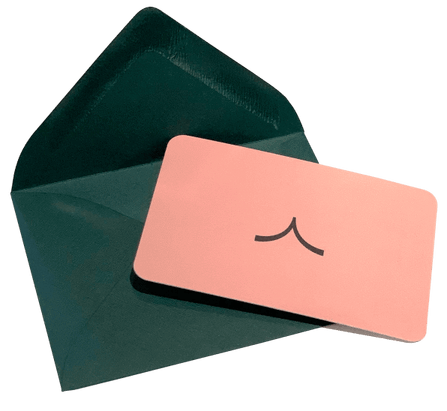 Recycled Scrunchies – Girlfriend Collective
These colorful scrunchies from Girlfriend are really popular and it's not hard to see why. Besides being great scrunchies these are also sustainably made from recycled plastic bottles. This is our most affordable gift option so go ahead, buy a few for the women on your list – they make great stocking stuffers too!
Shop | $6 each
What Makes These Brands Ethical?
"Ethical" gets tossed around a lot these days but when we say it we really mean it.
Eco-Stylist uses our sustainable brand criteria to research and certify all clothing and shoe brands on our platform. This comprehensive framework focuses on both the human and environmental sides of sustainability.
Since our criteria is fashion-specific, we occasionally recommend value aligned accessary brands (non-fashion). In practice what this means is all of the brands in this article are Eco-Stylist Certified.
Looking to splurge a little more?
Here's a few more options:
We all know women love their shoes, consider a gift card from

Adelante Shoe Company.
Want something a little more outdoorsy? Head over to Patagonia for a cozy jacket or fleece!
Consider one of our Dress Like You Give a Damn tees.
Check out our other gift guides: 15 Unisex Gifts, 10 Vegan Friendly Gifts, and 12 Gifts for Him.
*Article updated 10/30/21.
Eco-Stylist is reader-supported. If you make a purchase using our links, we may earn a commission. We only feature brands that pass our sustainable brand criteria. Learn more here.

Catherine McCourt is a content writer at Eco-Stylist. She studies English, Creative Writing, and Philosophy at the University of Iowa. When she's not writing about sustainability in fashion, Catherine enjoys painting, journaling, and much needed downtime.