As high school and college students prepare for graduation, they are getting ready to head out into the next chapter of their lives. Whether this be college, graduate school, or into employment, graduates have a plethora of new responsibilities as well as new lifestyles away from home.
With graduation ceremonies coming up, these 12 eco-conscious gift ideas are a great way to celebrate their achievements.
Our Top Ethical Graduation Gifts 2023
1) Camp Candle | Taylor Stitch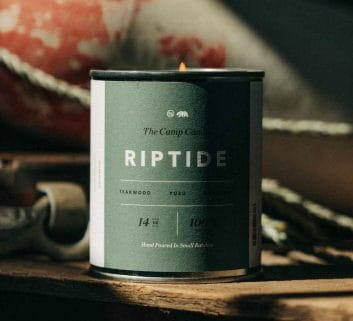 In this day and age, everyone could probably use a little peace and quiet. Whether as a way to reduce stress, or just a reminder to relax, candles are a nice gift for the graduates in your life. This one also makes a great house warming gift!
Shop | $38
2) Sunglasses | Outerknown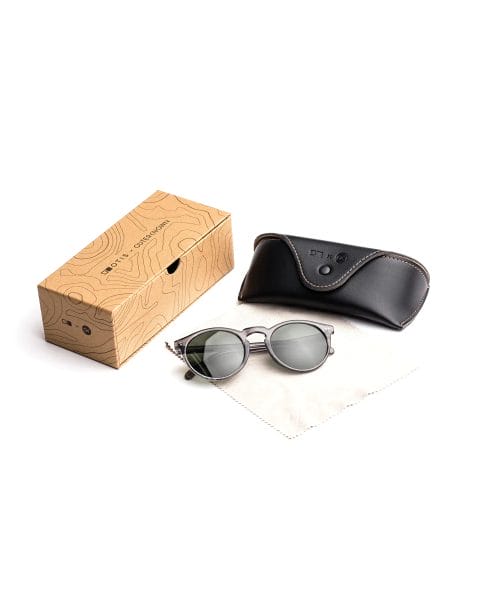 Everyone needs sunglasses to enjoy the beautiful summer weather. This elevated pair of sunglasses from Outerknown is the perfect gift for your graduate: a stylish pair of sunglasses they can enjoy for years.
They'll be sure to wear them driving, at the beach, and wherever life takes them! For a gift for you, check out Outerknown's jeans that come with a lifetime warranty!
Shop | $250
3) Weekender Bag | Nisolo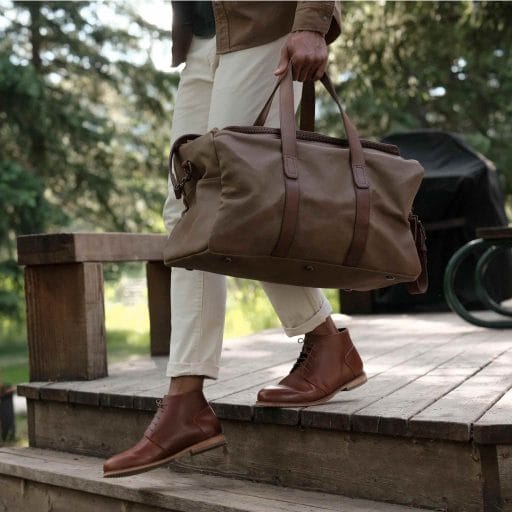 Everyone needs a good travel bag and this Luis Weekender Bag is perfect. It's big enough to fit everything you need for a weekend away without being bulky or inconvenient. Your grad will definitely get a good amount of use out of this bag!
Shop | $260
4) Milestone Jewelry | Brilliant Earth
Jewelry is a great gift to celebrate and remember big milestones. And graduation… well, it's a pretty big milestone! This is an excellent choice for eco-conscious graduates thanks to Brilliant Earth's sustainable and ethical manufacturing practices.
Shop | $95+
5) Eco Friendly Yoga Mat | prAna
Got any yoga lovers graduating? Life after graduation brings with it new challenges, adventures, and stresses. Yoga can help your graduate navigate these challenges while keeping a healthy body and mind.
This quality yoga mat will last your yogi years while giving them the comfort of knowing it was sourced sustainably. Made from FSC certified rubber and recycled rubber. This yoga mat can work either as a stand-alone gift, or as a combination gift with the camp candle above!
Shop | $110
6) Organic Cotton Bed Sheet Set | Pact
New sheets are a great house warming gift and one to welcome in the next chapter. The room service sateen sheet set from Pact is highly awarded, organic cotton, and made in a Fair Trade factory. Your graduate will thank you, after all, you can't beat a great night's sleep.
Shop | $130-220
7) Leather Belt | Adelante Made-to-Order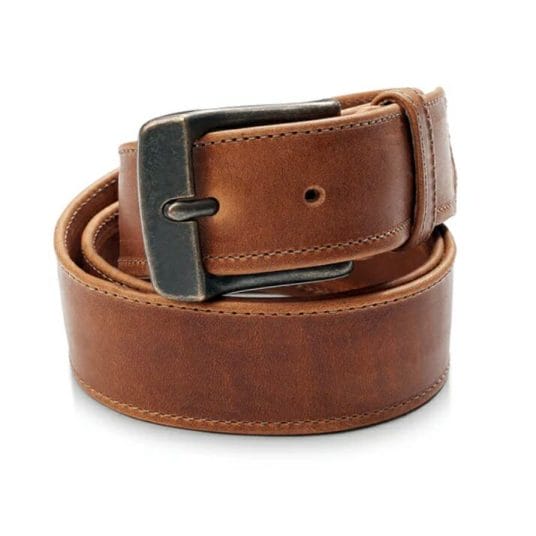 Let's be honest, part of adulting is having the accessories to match: a nice quality belt, wallet, and bag with a hint of sophistication. The leather belt from Adelante is here to help.
Your grad is sure to appreciate the quality of this belt, which is built to last a lifetime. Everything Adelante makes is ethically made by hand in Pastores, Guatemala, by craftspeople who are paid fairly.
Shop | $125
8) Minimalist Wallet | Parker Clay
A wallet is a useful gift for any graduate and an everyday essential. If you're looking for a great gift that won't break the bank, this is the perfect option.
Shop | $48
9) Hammock | Coalatree
Last but certainly not least is the Hammock. As the weather gets nicer, this gift will undoubtedly get a lot of use.
Hammocking is a big part of college life, so whether your graduate is getting ready for college or heading into the workforce, they'll cherish this gift.
Shop | $50-64
10) Blazer | Ministry of Supply 
This is the perfect item for graduates out on the job hunt or entering the professional world for the first time. Blazers are a stylish and easy way to elevate a look for an interview or important meeting. Help your grad look sharp in this Ministry of Supply blazer.
Shop | $348
11) Messenger Bag | Nisolo
If your graduate is about to start a new job, this is a great choice. The bag has plenty of room for laptops, chargers, papers, and anything else they might need to transport to and from the office, or to the nearest coffeeshop.
Shop | $180
12) Water Bottle | S'well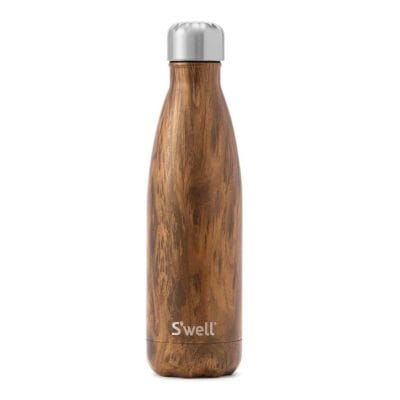 A slick and polished option for professionals, as well as an everyday essential. S'well uses its profits to make the world a better place. They partner with charitable organizations around the world to provide clean water to communities in need.
Shop | $45
At the end of the day, what's most important is making sure your graduate feels appreciated on their special day. So whether it's one of these gifts or an idea of your own, help make their graduation experience unforgettable.
Looking for More Ethical Graduation Gift Ideas?
For more graduation gift ideas check out these resources:
*Article updated 04/20/23.
Eco-Stylist is reader-supported. If you make a purchase using our links, we may earn a commission. We only feature fashion brands that pass our sustainable brand criteria. Learn more here.

Lily Rosen Marvin studies English and Creative Writing at the University of Iowa. When she's not writing about sustainable fashion, Lily can be found hiking, reading outside, or binge-watching 30 Rock.