Who doesn't love some good old-fashioned back-to-school shopping with their kids? As fun as it is, it can also get a little tedious, especially for us conscious consumers constantly looking out for genuinely sustainable alternatives. We personally also feel extremely drained physically as well as financially by the end of it.
Don't worry too much though! We are here to help with this sustainable back-to-school clothing 101 with a detailed list of everything you need to know and a list of brands you absolutely need to check out.
The back-to-school season is a fantastic opportunity to check your child's school attire and add any missing things. The suggested apparel that many children will wish to have in their wardrobes is listed below. Of course, it completely depends on their personal taste (as well as your budget) if you want to buy everything in what quantities.
Make sure to get bras, jeans, tops and shirts, jeans, socks, leggings, underwear, sweaters or sweatshirts, and shorts and skirts. Once again, try not to buy items they already own that still fit. To make things easier for you, we have suggestions for every age group so sit back and relax with this back-to-school shopping 101 and remember to always consume consciously!
Eco Back to School Clothes for Preschool and Kindergarten Students
The Circular Fashion Choice: For Days
For Days stands out in the sphere of eco-friendly clothing thanks to its entirely closed-loop system. Any item you purchase from them may be returned in one of their creative Take Back Bags to be recycled or put to other uses. Furthermore, their carbon-neutral shipping takes into consideration the impact of transportation as well.
This zero-waste design is advantageous to you and prevents textiles from ending up in landfills. You may earn credits toward new For Days items by returning the clothing you no longer desire. You may also contribute clothes that are not from For Days!
We absolutely love the pretty shades of lilac, orange, and cream that their kid's collection comes in and believe they are the perfect fit for your preschoolers and kindergarten children.
Fair Trade Goods: Pact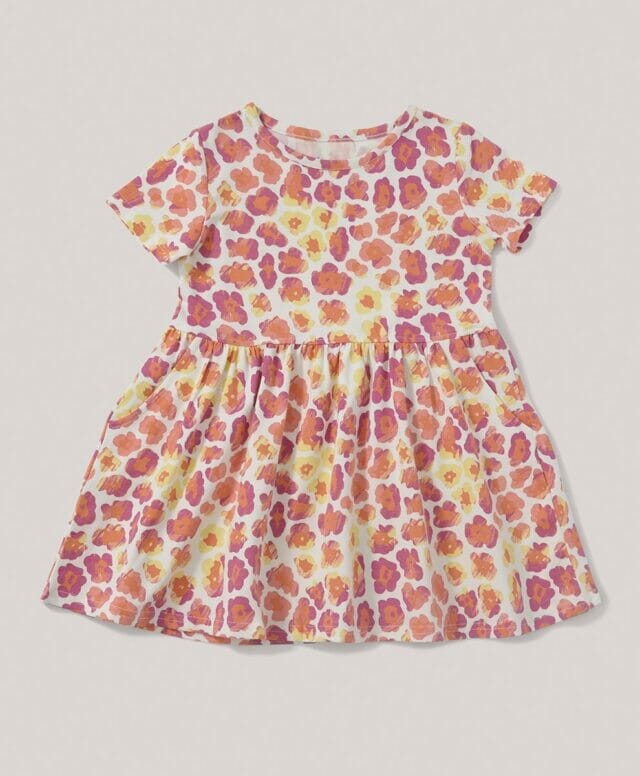 Pact has a huge influence on the sustainable fashion industry by manufacturing only organic cotton clothing with ethical, sustainable procedures and evoking positive psychological reactions. Their unsettling though much-required ad campaign video on fast fashion is sure to give a wake-up call to many.
Pact does not use spandex, polyester, nylon, or other materials that contribute to more microplastics in the environment. Pact purchases its cotton from Chetna Organic, a group of 15,000 organic cotton farmers in India who practice non-GMO organic farming and take part in successful and morally sound farm systems.
Your kids are surely going to stay comfy in their soft, luxurious clothing!
Sustainable Back to School Clothing for Elementary School Students
Plant More Trees: TenTree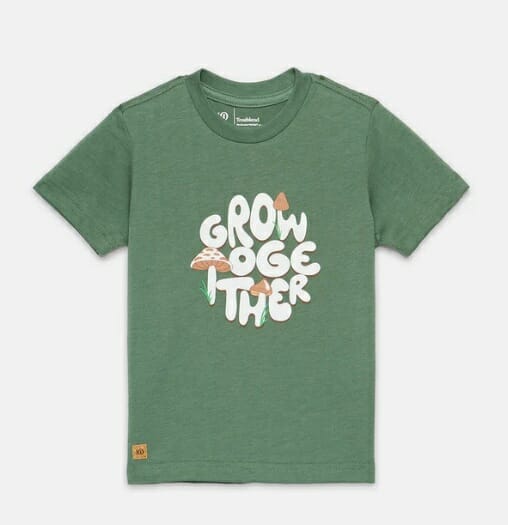 As the name suggests, Ten trees are planted globally for every garment purchased with the aim of having 1 billion trees by 2030. TenTree provides ethically produced sustainable clothes and accessories for both men and women, but we specifically love how comfy their underwear is.
Utilizing materials that are ethically sourced, such as REPREVE® recycled polyester, organic cotton, and TENCELTM lyocell, allows them to reduce the amount of wastewater and emissions produced during the conventional clothing production process. Even though 98% of all of their goods are environmentally friendly, they still pledge to constantly explore new ways to innovate with things like recycled nylon, cotton, and textiles that are naturally colored or undyed.
TenTree is transparent about its manufacturing process, materials used as well as labor conditions which makes it pretty trustworthy.
The Durable Option: Patagonia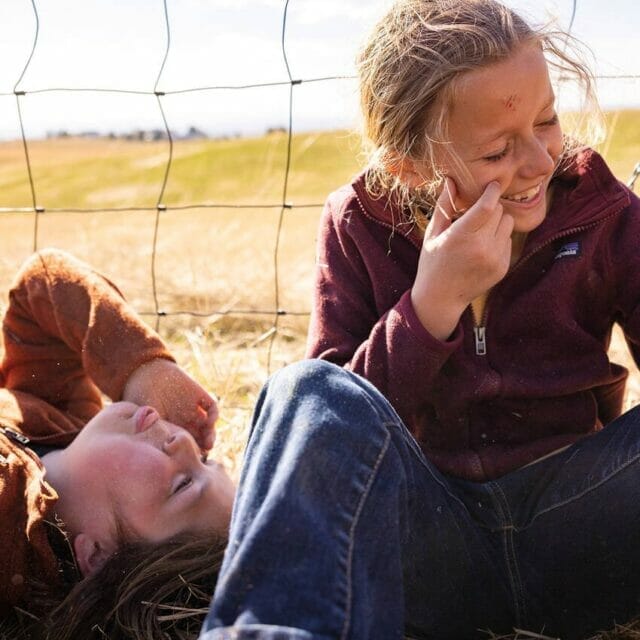 Who doesn't love some fun clothes that are built to endure whatever kids throw at them?
Patagonia is the go-to brand for outerwear, and we also really like their fleeces. They are sure to keep your children cozy as well as stylish.
You've probably heard of Patagonia, but did you know ⅔ of Patagonia's manufacturers are Fair Trade certified? How about that they aim to be carbon neutral by 2025?
Back to School Conscious Clothes for Middle School Students
Denim with Free Repairs: Nudie Jeans
Our all-time favorite, Nudie Jeans, has the best catalog for 100% organic cotton jeans and denim jackets. We specifically love their dedication to transparency as they disclose their entire supplier list, let consumers see exactly which facility produced each product, provide a map of their production, and are members of the Fair Wear Foundation.
Finally, Nudie Jeans also have a free repair forevers policy, so feel free to get your denims patched up as many times as necessary so you can reuse your clothes for as much time as possible.
A Pair of Socks with a Mission: Conscious Step
Conscious Step collaborates with more than fifteen charitable nonprofits to provide socks that are created responsibly. They sell packs of one and three of their casual, cozy socks.
This brand is for all conscious Customers who want to buy more than just comfort and style and want to buy socks they can feel good about. We love the fun prints and colors and these socks are a sure shot hit with school kids.
Sneakers with a Positive Impact: Etiko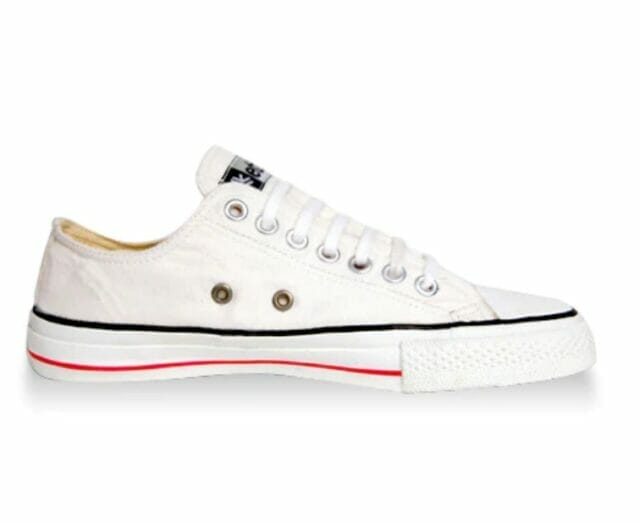 Etiko is paving the path for ethical fashion by developing a company that can make money and grows steadily while doing away with unethical and unsustainable methods. This is accomplished via their regenerative business strategy, which entails ensuring that no unethical or harmful behaviors are involved in their supply chains with regard to people, animals, or the environment.
To provide customers the assurance that everything in the supply chain is handled ethically and that their business model supports social and environmental sustainability, they continually uphold their stringent certifications and accreditations, such as the FairTrade and the B Corporation certification. Interestingly, the first clothing line in the Southern Hemisphere to receive a Fairtrade accreditation was Etiko.
If your kid's a fan of the classic Converse sneakers, they are sure to also love Etiko's collection!
Ethical Back to School Clothes for High School and College Students
Underwear with a Recycling Program: Knickey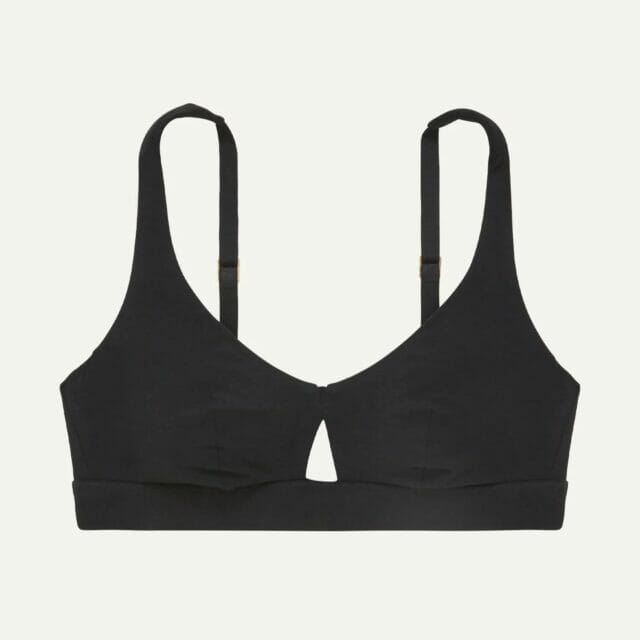 If you support ethical hiring practices and environmentally friendly manufacturing techniques in addition to purchasing fashionable, comfortable, intimate apparel, then Knickey is your go-to brand. Knickey does not compromise on comfort and has a wide range of styles made of dreamy cotton.
They have multiple types of bras to choose from, which would be perfect for school as they are both comfy and practical. They also have a wide range of briefs and underwear. Knickey actively seeks out the most eco-friendly processes, low-impact fabrics, and an ethical manufacturing process.
To shelters, women's groups, and communities in need in 2020, Knickey donated nearly $100,000 worth of undergarments. Knickey gives customers a discount on their next order for sending in used pairs that are recycled or donated in an effort to create a circular production loop.
Knickey also makes sure that the inks used in their packaging are low impact and manufactured from recyclable materials.
Farm to Table Clothing: Kotn
From hoodies to sweatpants to leggings to sweatshirts and shorts, Kotn has a wide range of essential loungewear that make for the best school attire. We need to stay comfortable studying for hours on an end in one place, and that is why Kotn's timeless, minimalistic aesthetic is perfect for school. Their loungewear is soft, comfy, and versatile.
They regularly audit their partners to ensure the best factory environments. Kotn gives back to the community by investing in local NGOs to provide every child in their farming communities with quality education. Also, Kotn sources Egyptian Giza organic cotton from farms which makes their products stronger and more long-lasting.
Organic Essentials: Colorful Standard
From crew necks to oversized tees to tank tops, Colorful Standard has a wide selection of tops that are perfect basics for school. Their clothes have a brilliant color range as they have created 41 beautiful environmentally friendly shades to dye their apparel with.
They make long-lasting clothes that are timeless, so you, as a conscious consumer, won't have to constantly buy new items to stay trendy! They are transparent about the materials they use, use recycled FSC packaging, and have ethical labor practices.
Colorful Standard reduces its carbon footprint by shipping directly to consumers instead of having multiple warehouse stops. We also appreciate their zero waste initiative as they do not produce more than they can sell.
Shoes with a Small(er) Environmental Footprint: Thousand Fell
Thousand Fell is a zero-waste company on a quest to offer stylish, cozy, carbon-neutral, and sustainable shoes. A white lace-up sneaker, a court-sporty design, and a cozy slip-on are the three silhouettes they provide.
The shoes are created from recyclable materials and may be recycled after you are through wearing them and are ready for a new pair. Along with recycled rubber and plastic bottles, they also employ materials like palm leaf fibers, coconut husk, and even quartz to manufacture each pair of shoes.
Style meets comfort at Thousand Fells, and these are the perfect shoes to wear on campus to feel good, look good and protect the environment.
Affordable, Second-Hand, and Swap Resources
With kids always growing it goes without saying that another great option is thrifting or swapping clothes. Have you tried your local thrift stores or considered organizing a swap party with other parents, or your local school groups?
For help and more affordable options to consider check out our guide.
Where to Find More Sustainable Kids Clothes
There's a resource for that! If you're looking for more sustainable brands with children's clothing simply use the "Kids" filter in our brand guide.
One More Thing
We hope this guide proves to be helpful, and we promise all these brands have our seal of approval for being extremely sustainable, transparent, and dedicated to just causes. Back-to-school shopping has never been so impactful.
If you liked this guide please help us out and share it with one person you know!
Eco-Stylist is reader-supported. If you make a purchase using our links, we may earn a commission. We only feature fashion brands that pass our sustainable brand criteria. Learn more here.
This is a guest post written by Deeksha Suvarna.
Author Bio: Deeksha Suvarna is an Editor & Content Writer for BeZen.eco – a social enterprise focused on helping consumers make more ethical and sustainable choices.