Let's start with the bad news.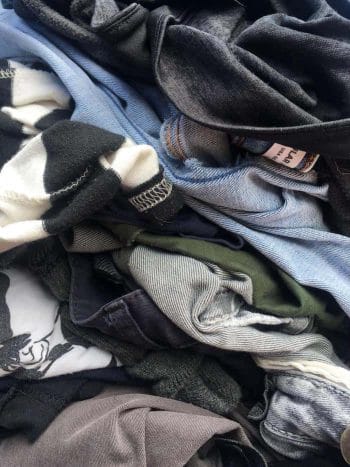 Americans throw away 26 billion pounds of clothing a year … meaning 85% of used clothes end up in landfills. Those clothes then take up to 200 years to decompose, releasing methane—a greenhouse gas more potent than carbon dioxide—in the process. Hello, global warming! Clothing dyes and chemicals also build up in landfills, contaminating nearby groundwater and soil.
When we take into consideration how damaging the creation of clothes can be to the environment, this issue only magnifies. For example, it takes 2900 gallons of water to grow enough cotton for one pair of jeans. Cotton is responsible for 10% of all pesticide usage in the world, poisoning our soil, water, and farm workers along the way.
When all those resources go into a pair of jeans, just for them to end up in the landfill as soon as the trend cycle shifts, it's a true recipe for disaster.
If this bothers you … good. It should. But there's also good news, and we'll keep it simple:
You can make a difference.
We've even created a guide to help you figure out how.
What to Do With Gently Used Clothing
Your clothes are considered "gently used" if they're in good enough condition for someone to wear right now. There's zero reason for this category of clothing to end up in a landfill! Let's break down your options together.
1. Sell
These days, it's easier to sell your old clothing than ever before. Sure, it requires a little more effort than donating does … but you end up with cash in your pocket! You can sell your clothes locally through consignment shops, like Plato's Closet, or you can sell them online.
The RealReal

: If you have clothing from luxury fashion brands you're looking to sell, the RealReal is the place to do it. Check out their

Designer Directory

to see what they'll accept.

Poshmark: You've probably heard of Poshmark by now. Take a picture of the item you're hoping to sell, and list it on their app (or website). They even provide prepaid shipping labels.
Depop: If you've heard of Poshmark, chances are you've heard of Depop, too. It follows a similar model—take a picture, list it, and sell. Easy peasy.
thredUP: Sign up, request a clean-out kit, and ship your items for free. They'll list your items and pay you for what they're able to sell.
Tradesy: Not feeling Poshmark or Depop? How about Tradesy? They'll send you a prepaid, pre-addressed shipping kit each time you make a sale.
Vinted: Vinted follows the same model as the last three. Take your pick!
Facebook Marketplace: Don't underestimate the power of Facebook Marketplace. List your clothes, your shoes, or even your old couch. Someone might just take it off your hands.
Crosslist: want to easily list your clothes for sale on multiple platforms? Try this one.
RE/DONE: Committed to circular fashion, RE/DONE creates clothing you can buy from their website. The twist? When you're ready, you can sell it again on the same website, and they'll reimburse you with store credit.
2. Swap
If you want to get rid of old clothing, and you're simultaneously looking for an excuse to have a party … host a clothing swap. Seriously.
Invite your friends and family to bring 5-10 pieces of clothing they no longer wear (and maybe a side dish, drink, or dessert), and trade away! You can also swap clothing online, but it might take some extra effort … and we can guarantee it won't be as fun. Nonetheless, try Depop, Poshmark, or Facebook Marketplace, and specify in the item description that you're looking to swap, or try …
Swap Society: Send in your clothes from any brand, and Swap Society will give you points in return. You then pay $4.99 per item plus your points to swap with anything listed on the site!
3. Donate
It's likely donation is the first choice you consider when getting rid of old clothing, but you have more options than Goodwill, which may not do as much good as you think. Consider these alternatives:
Soles4Souls

: Gently used shoes are accepted by Soles4Souls, where they're then given to people who need them. It's free to ship them your shoes, and they can also be sent through

Nisolo

or dropped off in person at

DSW

.

Career Gear and Dress for Success: If you're looking to donate professional menswear, consider Career Gear. They help men in need get a fresh start by setting them up for success. For professional womenswear, Dress for Success is the way to go. They follow a similar mission.
Free the Girls: Bras in good condition can be sent to Free the Girls, where they're turned into an economic opportunity for women who have escaped sex trafficking.
Brides Across America: If you have a wedding dress less than four years old, Brides Across America will take it and give it to a first responder or military bride.
Donation Town: Donation Town helps you find charities willing to take your clothing … most of them will even come to your home to pick it up! Visit their website to see if Donation Town is available in your area.
USAgain: Local to Southern California and Chicago, USAgain plants a tree every time one of their TreeMachines fills with clothes. Find a location near you on their website.
Freecycle: Give and get local stuff for free on Freecycle. Just sign up for a free membership, and browse what's available in your area.
Goodwill and Salvation Army: Okay, fine. We won't leave these out … but keep in mind only 10-20% of donated clothing is actually sold, and the majority of it is exported to less-developed countries, where it has the potential to harm their economies. Make sure the clothing you donate is truly in good condition, so there's a higher chance it will be resold. If it isn't, it might still end up in a landfill.
What to Do With Unwearable Clothing
So … your clothing is stained, torn, or otherwise unwearable. We get it! It still shouldn't end up in a landfill. Let's explore your options.
1. Repair
If you still love your clothes but can't wear them in their current state, repairing them is your best bet. Do it yourself or enlist the help of a professional—both are equally admirable ways to extend the life of your clothing.
Shoes: contrary to popular belief, shoes CAN be repaired. Here's 3 options for repairing your shoes:

Potter & Sons – This Tennessee based business works primarily with online orders and is helping to bring back the cobbler business. Consider getting your boots or dress shoes repaired by them for many more years of wear.
Goods & Services – when it comes to sneaker repair this LA based business has you covered. Mail your sneakers in and choose a custom option to get your sneakers back better than new.
Cobbler Concierge – If you have a pair of shoes that needs a little love, consider sending them to Cobbler Concierge. Whether your soles need to be replaced or your dog chewed a hole in your boots, they've got you covered.

Youtube: Youtube is probably already your best friend for learning new household skills. A quick search brings up multiple tutorials on how to remove stains and sew on buttons, so if you're feeling handy, check it out!
Fiber&Dye: An online tailor specializing in formal wear, Fiber&Dye can fix your suits, dresses, and dress shirts. They'll help you keep your highest quality purchases in good condition for as long as possible.
Local Tailoring: A quick Google search should turn up some tailors in your area. If your everyday clothing needs some work, we recommend this as the route you take.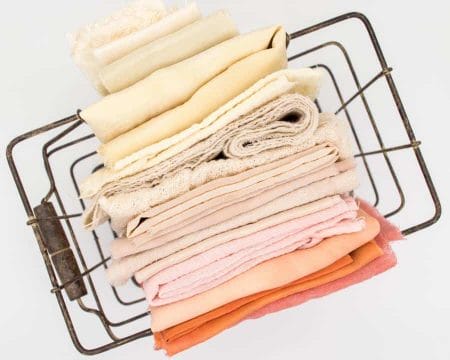 2. Repurpose
If you don't love your clothes enough to fix them, you can always repurpose! There are thousands of ways to do this, but here are a few of our favorite ideas:
Alternatively, sew your jeans into a quilt
If the above ideas feel too complicated, cut your clothing up and use them as rags! This is great for cleaning the house or working on cars.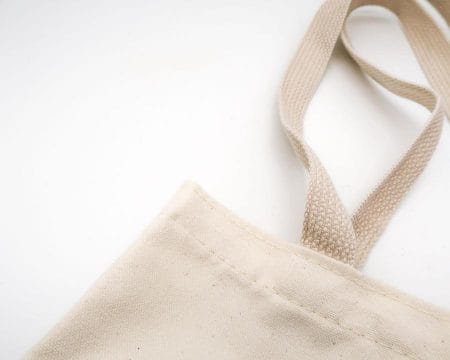 3. Recycle
If it's too late to reduce, and you've decided not to reuse, the least you can do is recycle. Right?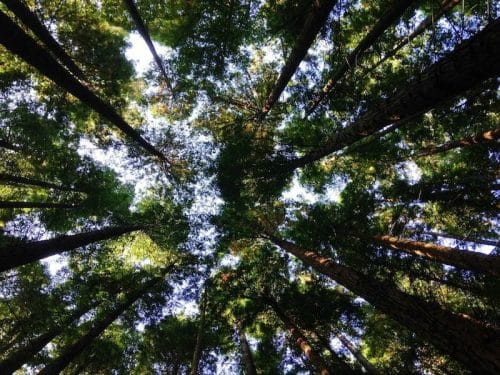 Now that we've gone over all these options, there's no excuse for your clothing to end up in the trash.
Whether you choose to donate, sell, swap, repair, repurpose, or recycle, you can feel good about your choice to protect our environment.
Better yet, buy less. It saves resources! When you do purchase new clothes, buy used or from sustainable brands, which create high quality, longer lasting items.
Share this guide with friends, family, and anyone else you know who gives a damn. If we begin to change our habits, we truly can make a difference.
*This article was revised and rewritten in August 2021.
Eco-Stylist is reader-supported. If you make a purchase using our links, we may earn a commission. We only feature fashion brands that pass our sustainable brand criteria. Learn more here.
Celia Wiseman studied Communication and Creative Writing at the University of Iowa, and her growing interest in sustainable living led her to Eco-Stylist. In her free time she enjoys reading, writing, and making videos, as well as any other activity that allows her to get creative.