In her article, "Why I Quit Being a Climate Activist," Karin Louise Hermes, a woman of Filipino descent, critiques how the environmental justice community negatively treats non-white individuals. Ultimately, Hermes felt the need to walk away from this community–a big loss for the climate movement.
Not unlike the climate movement, the fashion industry also has a (lack of) diversity problem. So too does the sustainable fashion movement.
If we want to go further towards helping the planet and its people, we need to let more people in–instead of pushing them out. That takes fighting for change from the inside.
The following seven people are causing conversations and advocating for a more diverse, inclusive, and equitable environmental justice movement. Follow them for inspiration to promote a better fashion industry and a stronger sustainable fashion community.
1) Dominique Drakeford
Dominique Drakeford is the founder of MelaninASS (Melanin And Sustainable Style), SustainableBK (Sustainable Brooklyn), and the co-host of the podcast KaleandCognac. A former community builder and mentor to young girls and children of color, she is now an environmental educator.
Her focus is on the intersectional issues of racism, sexism, and environmentalism through articles on fashion, health and wellness, as well as land sovereignty efforts made by BIPOC. She collaborated with Kestrel Jenkins on the 6 part miniseries The Root, for the podcast Conscious Chatter.
Dominique's work is critical to open the door to more BIPOC representation in the environmental space. She has a BA in Business Environmental Management and a Master's Degree from NYU in Sustainable Entrepreneurship and Fashion.
2) Ayesha Barenblat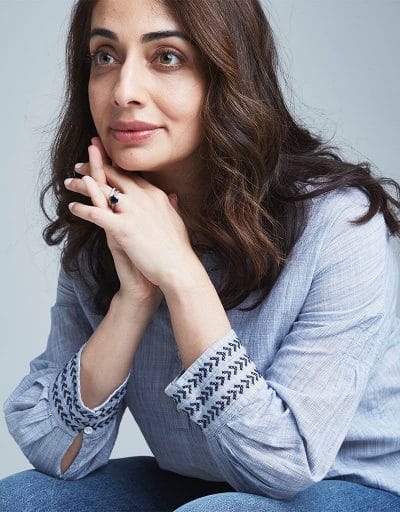 Ayesha Barenblat is the founder of Remake and the creator of the PayUp petition. She has served as head of consumer products at multiple companies who integrated sustainability into their businesses.
"Clothes that cost less than a cup of your favorite Starbucks coffee, cannot be made in a way that keeps women safe."

-Ayesha Barenblat
At Remake, Ayesha leads a team as well as over 400 Remake ambassadors in their mission to turn fashion into a force for good.
3) Brittany Sierra
Brittany Sierra is the founder of the Sustainable Fashion Forum, an annual event bringing together a range of people and perspectives for education, awareness, dialogue, and networking. With nearly 200k followers on IG, Brittany is the head of one of the leading voices in sustainable fashion.
She currently resides in Portland, Oregon (a leading sustainability city in the US) and does local public outreach through articles which have been published in the Portland Monthly Magazine and Business Journal. In a video interview at Women's Wear Daily, she described her experience discovering the unethical side of the fashion world, along with the struggles that she has with her identity, as a black woman, impacting her message.
The Sustainable Fashion Forum is aimed at multiple tiers of people in the world of sustainability, from those just starting to think about these issues to industry experts that are there to provide more insights and information.
4) Pattie Gonia
Pattie Gonia, or Wyn Wiley, is an environmental influencer and drag performer. They host hikes in drag wear to encourage people to appreciate natural beauty and create art surrounding sustainable living and loving "Mother Natch".
In the REI Presents documentary Dear Mother Nature, they examine the effects of microplastics on the Hawaii beaches flowing down from a garbage patch in the Pacific Ocean. In defiance of this pollution, they put on their own fashion show with clothes made out of recycled plastics, promoting sustainable material use in fashion to make less waste.
Pattie Gonia identifies as a queer environmentalist and has done lots of work at the intersection of human rights and environmentalism. They are also known for advocating for indigenous rights, collaborating with Zero Waste Daniel, and more.
5) Manpreet Kaur Kalra
Manpreet Kaur Kalra is an anti-racism educator, cofounder of Reclaim Collaborative, and the co-founder of the Art of Citizenry podcast. Her podcast covers various issues within the sustainability space, including fostering diversity and equity.
She explores how social justice and environmental justice go hand in hand, as minority groups can be the most impacted by environmental waste and destruction. Manpreet is regarded as an expert on cultural appropriation, intersectional environmentalism, and more.
As the daughter of Sikh refugees, who survived the 1984 Sikh Genocide in India, her work also covers the impact of generational trauma and intersectionality. Through these topics Manpreet brings awareness to how discriminatory hate crimes impact the state of the planet.
6) Isaias Hernandez
Isaias Hernandez is an instagram influencer that goes by @queerbrownvegan. He is best known as an environmental educator and also writes articles on his blog of the same name.
He has written on topics such as environmental racism, climate doomism, veganism, and more. His work has been featured in The Beet, Vogue, The Washington Post, GreenPeace, Harvard Business Review, GreenMatters, and The Guardian.
Mainstream environmental spaces are dominated by people who aren't affected by a large amount of environmental waste (minority groups are disproportionately affected). Isaias' discussions on environmentalism help spread awareness of these topics that aren't given a platform often enough.
7) Kestrel Jenkins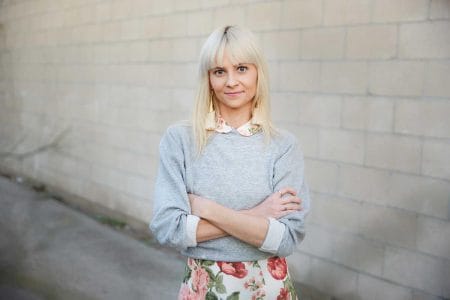 Kestrel Jenkins is the host of popular sustainable fashion podcast, Conscious Chatter. She believes fashion and ethics can work hand-in-hand by interrogating the industry from every angle.
In collaboration with Dominique Drakeford (noted above), Kestrel launched a miniseries called the Root, all about decolonizing the sustainable fashion agenda. These 6 episodes dive deep into various aspects of sustainable fashion and promise to leave you more informed than when you started.
She also co-founded social platform Group Chat with Brittany Sierra (noted above) which is a safe space to learn about sustainable fashion and network with likeminded folks. Kestrel is also the co-founder of sustainable brand, Left Edit.
Who Else Should Be Included?
We can't afford to push activists into the margins of the movement if we want to move forward into a new age of environmental activism–one that includes everyone who lives on this planet. In this vein we updated Eco-Stylist's brand criteria, in solidarity with Remake, to include diversity, equity, and inclusion in the framework of what makes a brand sustainable. It's a start–but there's a lot of work yet to be done.
The above 7 influencers are breaking barriers within the environmental sphere–many in nontraditional spaces–and creating space for important conversations to happen. Follow them to learn more about how you can get involved.
Who are you favorite educators making the sustainable fashion community better for everyone? Share in the comments.
Kit George is a writer at Eco-Stylist. They study English and Creative Writing, Theatre Arts, and Nonprofit Leadership and Philanthropy at the University of Iowa. Kit enjoys fantasy novels, writing short stories and poetry, and Dungeons and Dragons.