It is no secret that humans leave a large footprint on the Earth. Whether it be through personal waste or emissions, every little bit affects the planet.
If you have ever wondered how you can help to reduce your footprint, keep reading.
1% for the Planet is an organization that challenges both businesses and individuals to direct at least one percent of their income towards environmental projects. They work with many nonprofit organizations and have donated over $250 million to date.
Changing the World…Together
1% for the Planet is big on teamwork. They were founded on the idea that we can do much more together than any one of us can do on our own.
This is why the organization works with more than 1,400 businesses, hundreds of individuals, and thousands of nonprofits. By combining the efforts of many, a much larger impact can be made to sustain our Earth.
Impact is measured by more than just the movement of money (although this is a large part of 1% for the Planet's mission). 1% for the Planet describes their impact as getting people to take responsibility for the way their actions may harm the environment, whether it be through vehicle emissions, excessive waste, or another unsustainable practice.
In this video, Yvon Chouinard, the founder of Patagonia and the co-founder of 1% for the Planet, states:
"Don't get depressed, get angry! We're the ones that caused every one of these problems, so therefore we're the ones that have to solve it."
Yvon put into words something that many people struggle with when it comes to helping the environment: It can get overwhelming. You may feel hopeless looking at the countless problems that need to be solved.
We can leverage these emotions to drive us to take action.
Currently…
Businesses that are already involved with 1% for the Planet range from clothing stores to beauty manufacturers to outdoor product distributors and more. Patagonia and Honest Tea are two of the most well-known companies that contribute 1% of their annual sales to environmental nonprofit organizations.
And of course, Eco-Stylist is a member of 1% for the Planet, donating 1% of our store revenue each year.
There is a clear correlation between the health of humanity and the health of the environment. In regards to the current pandemic: COVID-19, 1% for the Planet is directing donations toward specific nonprofits whose missions focus on these six issue areas: climate, food, land, pollution, water, and wildlife.
How You Can Help
Just because you are not a business owner does not mean you can't help! To open up even more opportunities to take action, individuals can also become 1% for the Planet members, dedicating at least 1% of their salary towards environmental nonprofits. Additionally, 1% for the Planet accepts volunteer hours as a contribution if monetary donations aren't an option.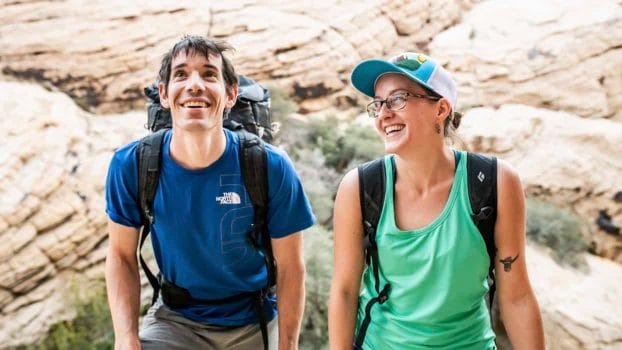 Alex Honnold is a professional climber and sustainable energy advocate, as well as an individual member of 1% for the Planet. He said about his pledge:
"I joined on as an individual member of 1% for the Planet because it makes total sense for each of us individually to contribute any way that we can. And, 1% is definitely not too much to give back for the health of our planet."
In 18 years of business, 1% for the Planet has helped businesses and individuals put more than $250 million to work for the planet. This is a promising start, however this is not nearly enough to provide solutions to the multitude of problems we are facing worldwide.
Can you imagine the impact that would come if every business in the world contributed just 1% of their income each year? It seems like a small thing to ask for when such overwhelming results await.
Spreading the word about 1% for the Planet can bring in more donors and help put more money to work for the environment. When you support businesses that are members of 1% for the Planet, you put your money where your footprint is, encouraging more businesses to join the movement.
Takeaways
We get to live on this planet, and we should feel motivated to help it.
Helping to fund the missions of environmental nonprofits by offering just 1% should be a no-brainer. For many businesses, this is pocket change.
We only get one Earth. We must work to be kind to it. Be active. Be 1% better.
Kaitlyn is a content writer at Eco-Stylist. She studies Sustainability Science at the University of Iowa. Kaitlyn also loves thrift shopping, listening to Harry Styles, and running her online Depop shop.