You've heard the saying. The most sustainable clothes are the ones you already own.
But what if I told you that 2/3 of a garment's environmental impact happens after you buy it? That's right, the majority of your clothing's impact comes from washing and drying.
Now what if I told you there's a t-shirt that you can wash and dry 83% less than your typical cotton tee? You might argue that it's more sustainable than the shirt you already own.
Introducing the SilverTech Active Tee by Organic Basics. Denmark based Organic Basics is one of Eco-Stylist's approved sustainable brands.
I partnered up with Organic Basics to test their SilverTech Active Tee and see how long I could go without washing it. The shirt sports the latest clothing technology to prevent odor so that you can wear it more and wash it less.
The Challenge
At Eco-Stylist I don't want to promote anything unless I know it really works. So I challenged myself to wear the shirt for 7 days straight without washing it.
No matter where I was, whether working, outside walking, climbing, making dinner at home, or even something social, like meeting up with friends for coffee, I would be wearing the SilverTech Active Tee. Bear in mind that it's summer and that means hot and humid.
What Happened?
The shirt looked and smelled fresh throughout most of the week that I wore it. By day 6, I was surprised at the integrity that the shirt still had. I felt I had a good chance of making it to the end of the week.
On the morning of the seventh day I went to put on the shirt and noticed some body odor. It wasn't potent, but enough to stop me from wearing it. There was no disappointment and I'd say I had a pretty successful run!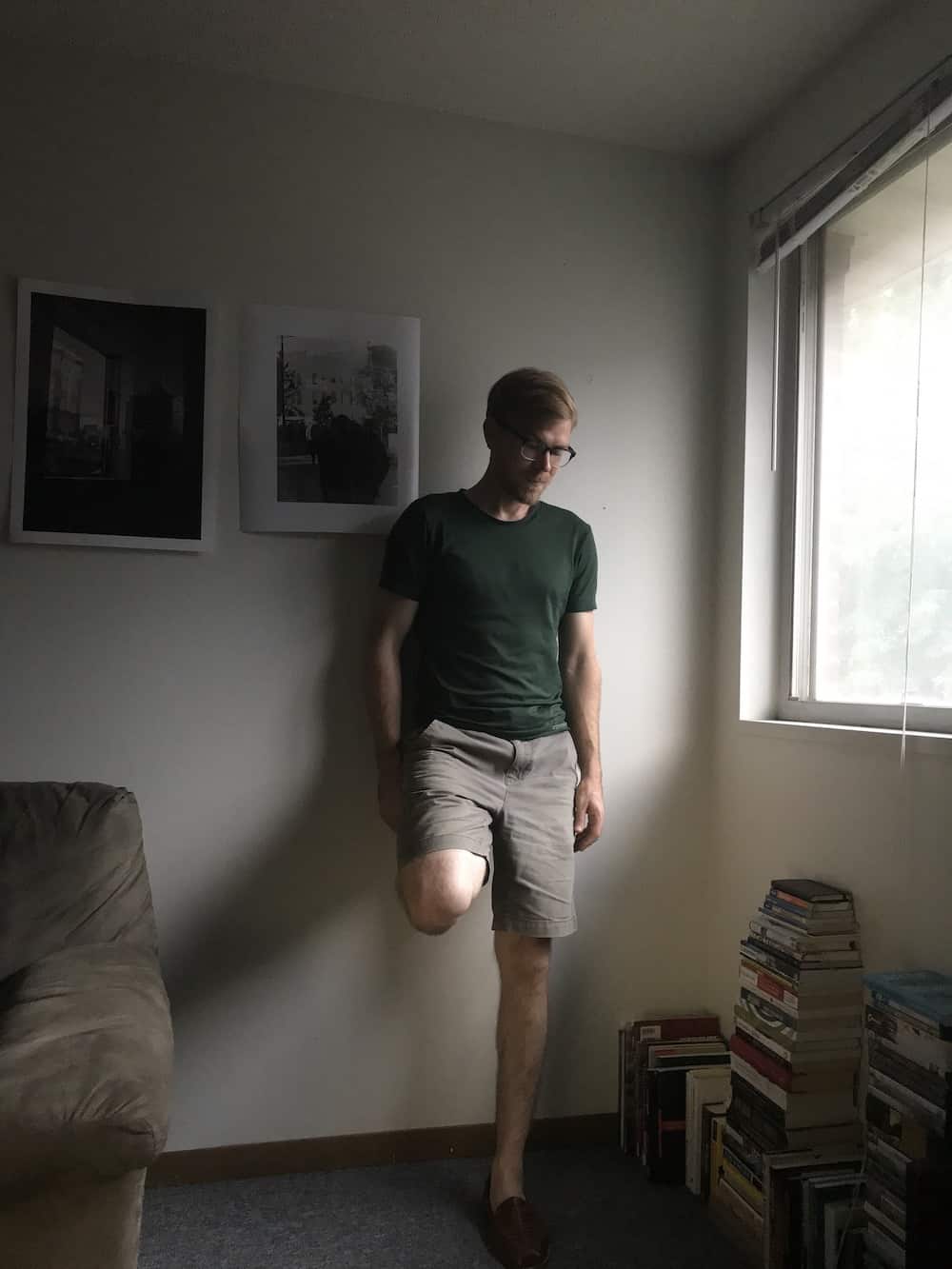 The verdict: while the shirt didn't last the full 7 days, it did last 6 days of summer wear and sweat, including 2 days of the climbing wall.
This is the longest lasting shirt I've ever worn. It stayed comfortable, wrinkle-free, and smelling fresh for the full 6 days.
Caring for the shirt was simple; at the end of each day I hung it on a hanger in my closet. When it came time to wash the shirt I washed it on cold and hung it up to dry, per the care instructions.
The next time I go backpacking I know what my go-to shirt will be. Throw a few of these in your bag and you'll be good for weeks, or even months with some washes in between.
How Does the SilverTech Active Tee Work?
The SilverTech Active Tee is made from 100% recycled nylon, which uses 90% less water and 80% less CO2 compared to virgin nylon. It has special antimicrobial properties because it's treated with polygiene.
Polygiene is a permanent textile treatment that uses low concentrations of silver salt (silver chloride). It is only active on the textile itself and it is not nanosilver.
The polygiene treatment is bluesign approved, which is one of the highest sustainability and safety credentials a textile can have. You'll find bluesign approved products from brands such as Patagonia.
Is Polygiene Sustainable?
The polygiene process begins by collecting recycled silver from electronics waste. The silver salt (silver chloride) is then manufactured from the recycled silver.
At first thought it may not seem like the best use of a valuable material like recycled silver. However, consider that about two silver rings worth of recycled silver is sufficient to make enough silver salt to treat about 5,000 shirts.
Does the Shirt Prevent Sweat?
The shirt prevents odor, not sweat. Body odor comes from bacteria, and generally our sweat creates the ideal conditions for that bacteria to grow.
Normally you sweat, bacteria grows on your t-shirt, and then it smells with just 1 or 2 wears.
With the SilverTech Active Tee, the growth of bacteria on the textile is significantly reduced. That means even when you sweat bacteria doesn't grow as much or as quickly, taking much longer for the shirt to smell.
Concerned About Microplastics?
Recycled nylon and recycled polyester can both be great sustainable fabrics for two main reasons. First, they turn waste like plastic bottles and fishing nets into fabric. Second, they require less impact compared to their virgin material counterparts.
However, one downside to these fabrics is that they do release microplastics, and microplastics are an issue we're all still learning more about. In the meantime, we recommend using a laundry bag filter to wash your synthetic items.
Is the Packaging Sustainable?
The shirt arrived in an envelope inside a box made from FSC certified cardboard. This matters because FSC certification ensures the trees are sustainably sourced and not, for example, from old growth forests or forests that are supposed to be protected.
The box is recyclable, biodegradable, and uses eco-friendly inks. Additionally, the envelope encasing the shirt is made from recycled materials.
To Summarize:
This shirt is good for you and the planet for 5 reasons:
Washing and Drying accounts for 2/3 of a garment's environmental impact. Less washing and drying = less footprint.
Given an average of 6 wears per wash, you can wash and dry the SilverTech Active Tee 83% less than your typical cotton tee.
Clothes wear out primarily due to wear & tear from washing and from odor-causing bacteria. This shirt reduces both.
Recycled nylon is better than virgin nylon because it uses 90% less water and 80% less CO2.
Who likes doing laundry?
Where Can You Get One?
If you'd like to grab one for yourself check out the SilverTech Active Tee by Organic Basics.
*Edited 8/18/19 to address our readers questions about nanosilver and microplastics.
Eco-Stylist is reader-supported. If you make a purchase using our links, we may earn a commission. We only feature fashion brands that pass our sustainable brand criteria. Learn more here.

Garik Himebaugh is the founder of Eco-Stylist, the go-to resource for ethical clothing. He's also an international speaker on all things sustainable fashion. Garik loves coffee, climbing, and clothes.