As of 1/1/2022 Eco-Stylist no longer offers personal styling services. You can work directly with our experienced sustainable personal stylist, Hillary, by clicking here.
Dear Conscious Consumer,
This is a letter for you — someone who is looking for a change, or a boost. It is for you who is just starting out with something new in your life; for you who has been building and evolving yourself for a while now; for you who is uprooting who you used to be and beginning again. As the time flies by, you have been constantly re-learning and re-announcing who you are. And as you've grown and changed, you've also changed what's around you — new job, new relationship, new hobby, new closet.
And now, you're going through that again. At the end of this particularly reflective year, you might be itching to toss the old, shut the door, and look towards tomorrow.
As a personal stylist here at Eco-Stylist, I'm here to say… don't. Don't let yourself be caught in the same pattern as always — toss, buy, repeat. When life becomes overwhelming, it's easy to be swept up into this habit. But, you are smarter than that.
Break the Cycle
Let's take your closet as an example. We often disrespect our closets and our wallets by saying yes to flashy fast fashion sales, and new, trendy clothing that will end up in a landfill the next year. I get it — sometimes, we need new stuff. Sometimes, we buy things that we don't end up using — "so what, am I supposed to hold on to that?" Of course not! However, instead of slapping on that "toss and buy" band-aid year after year, resolving to just throw away the "bad and the ugly," I invite you to consider a more sustainable solution.
You can allow yourself to reconfigure your material things to match who you are, while also being kinder to yourself, garment workers, and the environment. For example, when it comes to your closet, you can swap, gift, or donate clothing that doesn't fit your vision for how you want to dress. Maybe you don't need five new shirts to create more outfit combinations — maybe instead, you just need one new (ethically and sustainably made, of course) sweater, opening up more outfit possibilities than you thought you had. Maybe you don't need to toss or donate that shirt with the tiny hole in the armpit — some fixes are much simpler than you have been led to believe. And for the unredeemable clothing — did you know there are recycling centers for that?
That's what we do here at Eco-Stylist. My job as a personal stylist is to help you take control of your closet and build a curated selection of clothing that you love and will last for years to come. I help you make dressing yourself fun and rewarding again. When you book a Total Closet Overhaul session with me, you get professional guidance when restructuring your personal style, and wardrobe to match, with sustainability as a focal point in every step of the process.
Maybe you're interested in how the Total Closet Overhaul works? Here's a peek. (PS: we have other services too)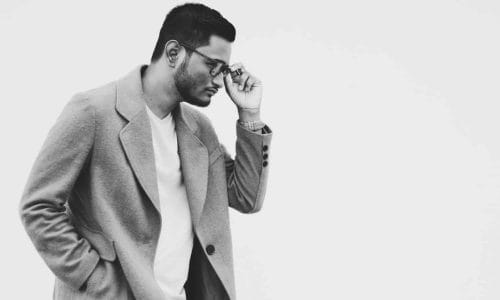 How it Works
First, you book the Total Closet Overhaul. When booking you'll schedule our first meeting where we meet up and have a chat to identify what your closet goals are. Are you interested in minimizing your closet, expanding it, or just restructuring? Are you filling in some gaps, or completely changing how you present yourself? I will also ask you in what direction you're thinking of taking your style. Who's your inspiration? What do you like? Do you need a little style push? Want me to take the reins? Or just not sure?
Whether you need as much guidance as you can get, or you feel like you're generally pretty good at this, I'll meet you where you are while offering strategies and tools to do this in a way that will benefit you, the people who make your clothes, and the planet most. Whatever it is you want to achieve, I will work to draw you the blueprints that will build you the closet of your dreams.
And if you like what you hear… I send you the ticket to make your style dreams come true! It will come in the form of a link to schedule a 90 min Closet Cleanout video call. This is where the action begins.
Closet Cleanout
The Closet Cleanout is arguably the most satisfying part of this process. It's like updating your resume, but make it fashion. During this video call, we look at each item of clothing in your closet and evaluate it. Does it fit you? Does it fit your vision? Is it something that you think doesn't work, but actually can? We want to make sure you don't accidentally get rid of anything that actually really works for you, while also ensuring your closet is free of clutter that doesn't fit your style goals. Then, we decide which pieces to keep, which to pass on, and how to do it in a sustainable way.
Style Inspiration Board
Within a few days, you can expect a Style Inspiration Board in your inbox, which includes a page full of fashion inspiration tailored for you. This is so we can visually confirm what we discussed during the Kickoff Call and the Closet Cleanout — I'll ask, "Is this the style you're going for?" You'll get to browse through my selections and let me know whether 1. I hit it on the nose and you can't wait to see what's next, 2. You're on board with some looks, and others… not so much, or 3. Oops, we totally miscommunicated, can we revise this board, please? I want to make sure we put the "personal" in personal styling.
Once things are a go, your fairy godmother has some work to do. I'll be creating a Personal Style Guide for you with all the information you need to finish building your closet.
Personal Style Guide
Your Personal Style Guide will include shopping links to specific, Eco-Stylist certified pieces you need to round out your renewed closet. These will be pieces that, in tandem with the clothing you already own (or whatever survived the Closet Cleanout, anyway), achieve the style goals we set. These links often include discount codes and direct discount links, too.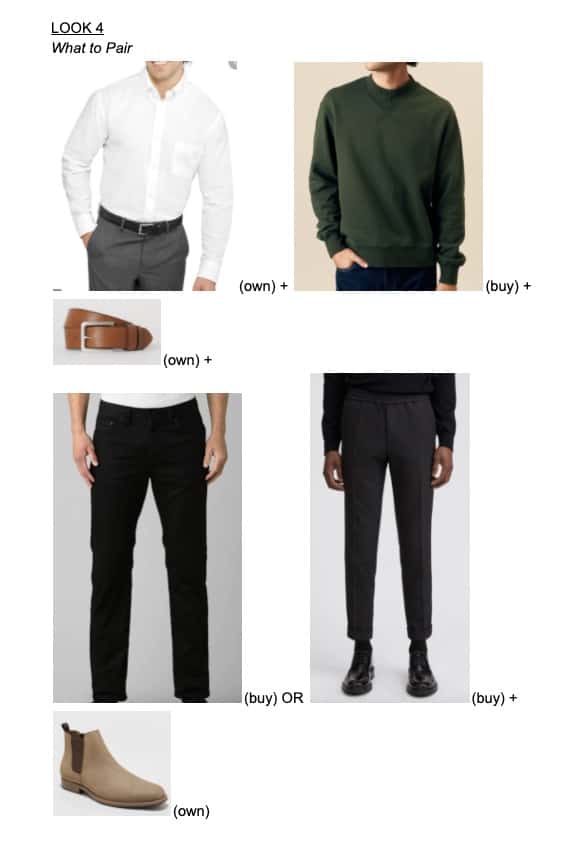 But of course, restructuring your closet is so much more than shopping for more clothing. That's why your Personal Style Guide also includes a personal letter, an assessment of your closet, specific outfit suggestions, tips and tricks, sustainable closet upkeep information and resources, and anything else that has come up in conversation between us about your closet and fashion-related sustainability.
The Results
When you receive your Personal Style Guide, you can use it in a multitude of ways. Along with your Style Inspiration Board, this guide is for you to reference long-term. By now, you will have become an expert of your own personal style. This is the point in the service where you go out there in the world and own it. :')
Of course, I will still be available for any questions or concerns that come up right after the service is complete. Either way, we'll stay in touch for a little bit — I love to see clients' photos after the service! Please send me your "after" pics — it's such a treat to see them realized.
And hey, maybe you're more casual about this whole thing. Woah, I'm not looking to change my life here, or entire closet, for that matter. I just have an important event to dress for. Or an interview. A wedding. I just need some help choosing what to wear. I want to look important. Or cute.
No worries, I've got you there, too. You can book the Express Personal Shopping service, and I'll send you some shopping suggestions, or style you with what you have on our video call.
So, my dear Conscious Consumer — I hope what I've shared with you will be helpful. We're always changing and updating our lives, and our closets often follow suit. Maybe this year, we can break that wasteful cycle, and update our closets in a way that wastes less and considers more. If you would like to join in on the fun, you can book a Total Closet Overhaul service or other personal styling service here. Or, if you think this sounds like the perfect gift for someone you know, there are gift cards available here.
Have any lingering questions? Don't hesitate to reply to my letter directly via the comments section below. Let's chat 🙂
So excited to work with you.
All the best,
Vilte @ Eco-Stylist
Vilte Vaitkute is a personal stylist at Eco-Stylist. When she was 10, she was gifted a sewing machine, and things just sort of took off from there. Vilte spends much of her time thrifting, editing, and creating outfits for herself and for friends.