With many of us staying inside to do our part to stop the spread of COVID-19, it can be challenging to find ways to fill the time. If you're getting Netflix fatigue, and you're in search of something new, these sustainable fashion podcasts are just what you're looking for.
Finding the perfect new podcast can feel a little daunting, so we've picked out a few of our favorites with recommended episodes to help get you started!
Conscious Chatter
Conscious Chatter tells the stories behind the clothes we wear. Host Kestrel Jenkins brings listeners through the complex world of sustainable and ethical fashion, highlighting the people and organizations that are working to change the industry.
Where to Start: Episode 157, Ayesha Barenblat, Remake Founder
This episode features Remake's founder, Ayesha Barenblat, as she discusses Remake's "Made in Mexico" trip. The trip, which resulted in a documentary short film, involved activists traveling to Mexico to see the human impacts of fast fashion production first hand.
With Ayesha is Sajda Silva, a participant on the trip, who shares how the experience impacted her beliefs about fashion.
If you want to hear more about Eco-Stylist, check out episode 156 featuring our founder, Garik Himebaugh!
Wardrobe Crisis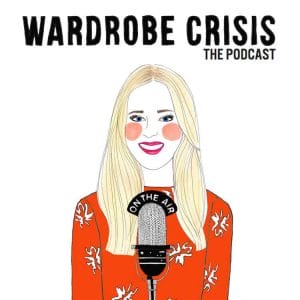 Join fashion journalist Clare Press as she dives into the world of sustainability, culture, ethics, and of course, fashion. With every episode, Press highlights a new voice, bringing together interviews with brand founders, social justice advocates, sustainable fashion models and more.
Where to Start: Episode 55, James Bartle, Outland Denim Founder
Episode 55 of Wardrobe Crisis features Outland Denim creator James Bartle as he discusses providing opportunities for women in Cambodia, many of whom are former human trafficking victims. Covering everything from the materials used to create our clothes to how those clothes are being created, this episode is a fascinating deep dive into some of the most important issues surrounding the fashion industry.
These Conscious Talks
If you want to hear directly from the small business owners and creatives who are fueling the sustainable and ethical production movement, this podcast is for you. In each episode, host Ricardo Palma highlights a new person or organization that is helping to fuel the sustainable and ethical business movement.
Where to Start: Episode 55, Orsola De Castro, Co-founder of Fashion Revolution
This episode shines a light on some of the leading voices in fashion advocacy. Featuring the co-founder of Fashion Revolution, this episode covers a little bit of everything. If you're interested in upcycling, the role of social media in fashion, or fashion advocacy, this is the episode for you.
The Sustainable Lifestyle Podcast
Hosts Lauren Engelke and Kaitlynn Gee are sustainable stylists who joined the sustainable fashion movement after learning about the abusive and wasteful production methods of fast fashion. This podcast has a little bit of everything. Whether you're looking to learn about minimalist fashion, thrift store style, or where to find ethical brands, they have an episode for you.
Where to Start: Episode 21, Kumbha Masura, Cotton Farmer
This episode features a conversation with Kumbha Masura, a former cotton farmer in India. While many of the episodes on this list feature conversations with business and advocacy leaders, this episode shines a light on an underrepresented part of fashion— the supply chain. 
Pre-Loved Podcast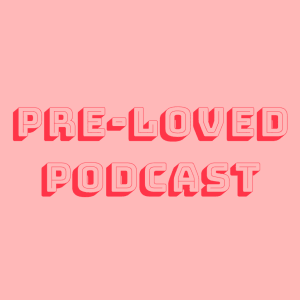 In the words of host Emily Stochl, "Pre-loved Podcast is a weekly interview show about rad vintage style with guests you'll want to go thrifting with." These thoughtful conversations about slow fashion, sustainability, and advocacy offer something for long-time sustainable shoppers as well as those just getting into the sustainable fashion movement.
Where to Start: Season 4 Episode 11, Dominique Drakeford, Activist
This episode features a conversation with environmental educator Dominique Drakeford in which she discusses accessibility in the world of sustainable fashion and the importance of contextualizing potential solutions to fast fashion. It's a great conversation and definitely worth checking out!
American Fashion Podcast
American Fashion Podcast offers a deep dive into the artistic and business sides of the fashion industry. Since 2014, hosts Charles Beckwith and Cathy Schepis have told the stories behind the products, offering fascinating interviews with people at all levels of fashion.
Where to Start: Fashionopolis, Dana Thomas, Author
If you've spent some time in the sustainable fashion world, it's likely that you've heard of Dana Thomas' book Fashionopolis: The Price of Fast Fashion and the Future of Clothes. In this episode, the author herself sits down for a fascinating interview about the book, labeled by American Fashion Podcast as "ethical fashion's new bible."
While the issues of fast fashion can feel overwhelming, Thomas reminds us about the importance of having hope because this is a problem we can all work together to solve.
As the conversation around sustainable fashion continues to grow and evolve, these podcasts are a great way to learn more about the movement. Whether you're interested in the fashion supply chain, being a better consumer, or just need a reminder that there are people out there working towards a better world, these podcasts are for you.
Got a podcast recommendation? Please share it in the comments!
You'll Also Like:

Lily Rosen Marvin studies English and Creative Writing at the University of Iowa. When she's not writing about sustainable fashion, Lily can be found hiking, reading outside, or binge-watching 30 Rock.